Be prepared before you get started
From the beginning IDEA FORGE has been all about strategy. In creating innovative online marketing strategies, we are fully equipped with the most sophisticated techniques and are well ahead of the curve. There are no tricks and no pretense when you work with our team – we're giving you the true thing: internet advertising strategies that work. Our process is based on facts and our team brings to the table an outstanding amount of knowledge to assist and guide you through the scheduling stage.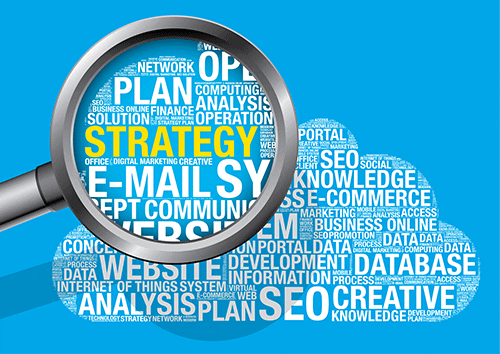 INTERNET
STRATEGY 
& 
POSITION
How does your brand perceive and react emotionally to your audience? Our positioning strategy involves figuring out where you are and where you want to go, and creating a creative advertising campaign that will take you there – and beyond.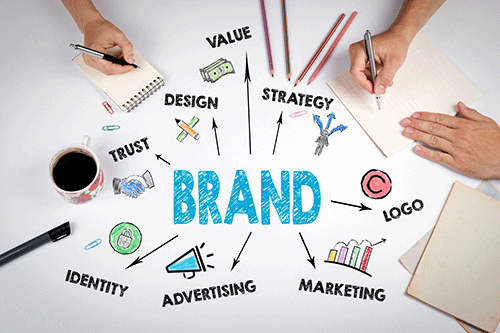 BRANDING
Each brand has a character, whether positive or negative – and it goes much deeper than the design, tagline or catchphrase of your logo. We can help you develop a full brand identity and create marketing products that help and integrate perfectly with your continuous branding approach.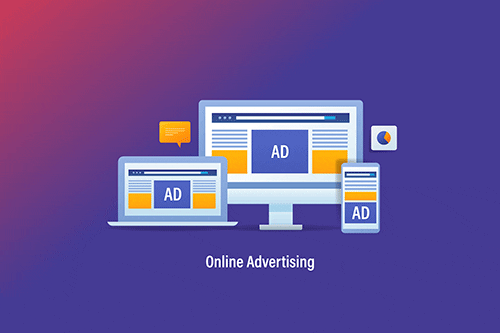 MEDIA STRATEGY
You need the media on your side to take it to the finish line, no matter how nice the campaign. Our media scheduling team from IDEA FORGE has the abilities to create integrated performing campaigns.
PLANNING SITE CONSTRUCTION
In constructing a site that pleases customers, architectural principles come into play. On your site, your tourists should feel at home – and the architectural construction is a critical usability factor. We're building it right.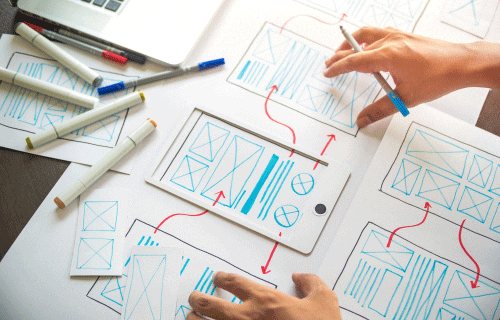 WIREFRAMES
A wireframe is a site, app, or page visual representation of the vision. Seeing the structure suggested in its early phases puts the idea to life early in the process of growth.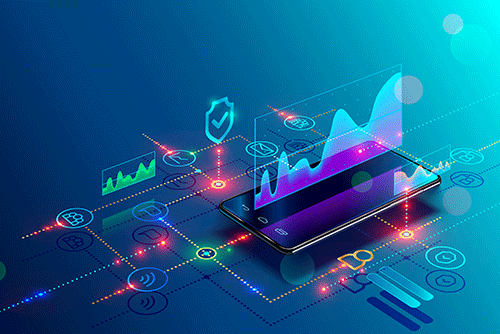 ANALYZING ANALYTICS
Are you interested in numbers? We are, and in everything we do at IDEA FORGE we take to heart. Whether you're planning a new website, redesigning, building an app, or any other digital marketing initiative, analytics and tracking provide us with the answers we need to build it right. Need a second pair of eyes to assess performance, or handle it from the ground up with your analytics? We can do it all.
Great experience. Very proficient, and the project got accomplished VERY swiftly. I'd recommend them to anyone looking to develop a website.
Working with Eric Donnell at Idea Forge Studios on my website has been a pleasure- not only is he knowledgeable and quick, he's very personable and has a great eye for quality. I highly recommend him to anyone in need of web-related services!
We hired Idea Forge to build a new website for our business. What Eric and Idea Forge built was unique and a very cool-looking design. The have an excellent eye for creativity and what works. Not only did they take the time to under our challenges, they helped solve them for us. They also showed us how to incorporate animation into our website. If you are looking for a company that will deliver, I highly recommend Eric and Idea Forge. They will do it on time and on budget,
Eric and his team really know their stuff. The website that they created was not only good looking, it was functional and user friendly. Eric was always easy to get a hold off to make any changes and great to work with. I was impressed with how knowledgeable they were in all the ways that a website can be enhanced through search optimization and social media. I highly recommend Idea Forge Solutions for all of your web needs.
They designed a logo for me and I was very happy with it. Many of my friends have seen it and commented about how classy the logo was. It was a pleasure to work with EMMA and ERIC. I am a CBS TV Cameraman and there work is equal if not better than our graphic team. I highly recommend them.